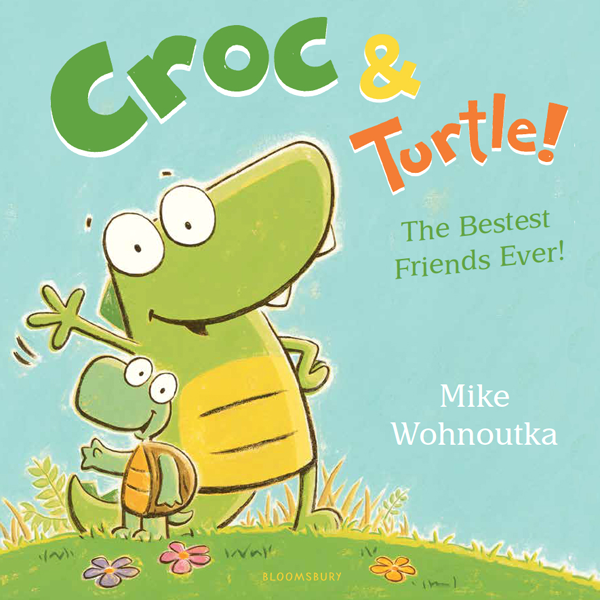 Croc & Turtle! Bestest Friends Ever!
Written and illustrated by Mike Wohnoutka
Bloomsbury, 2019
Picture Book, 32 pages
Ages 2–8
Hardcover ISBN: 978-1-681-19634-3
Board Book ISBN: 978-1-5476-0312-1
*Downloadable Activity Sheet
Oklahoma's Redbud Read-Aloud Award Masterlist
Junior Library Guild Selection
Meet Croc! He is the strongest and fastest crocodile around.
Meet Turtle! He agrees that Croc is the strongest and fastest.
But what happens when Elephant lifts the heavy rock with ease? And when Cheetah speeds on by?
Croc and Turtle discover they might not be the strongest or the fastest, but they are definitely the best at something even more important…
Introducing an utterly charming new duo, this delightful celebration of friendship will entertain readers of all ages.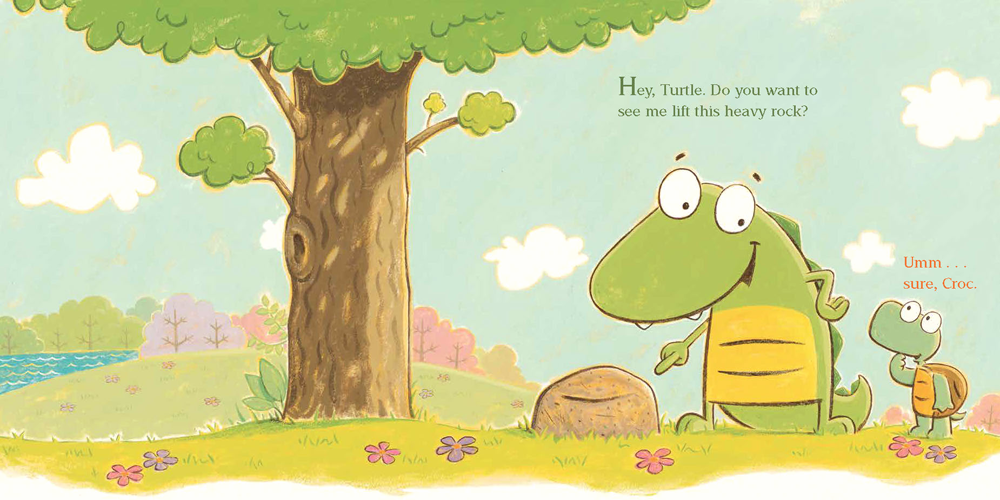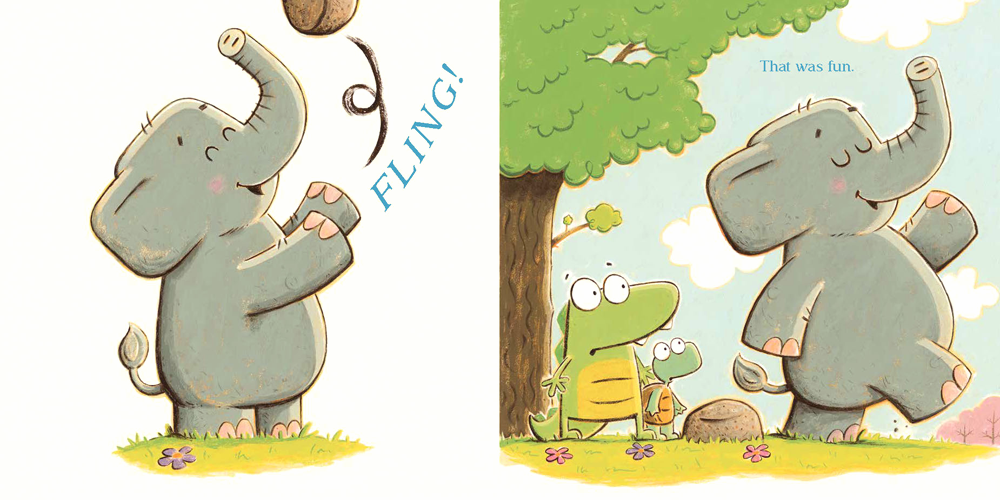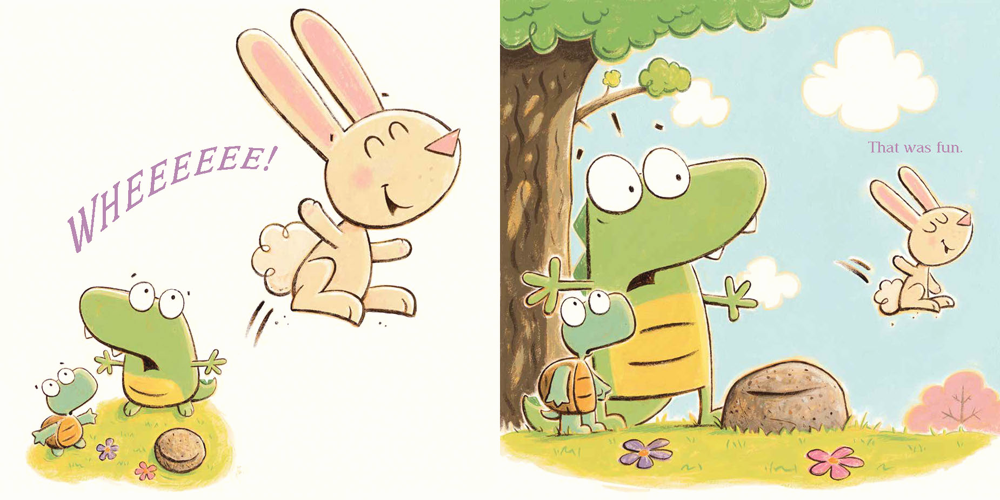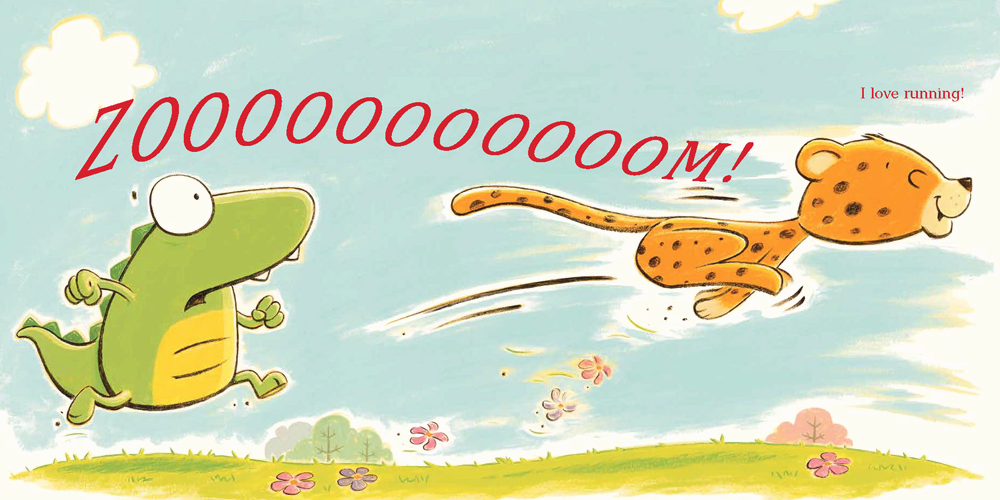 CrocandTurtle1firstspread

"Wohnoutka's good-natured tale of competition concludes with a heartwarming denouement and a funny finish. Between its kid-friendly treatment and its sunny, cartoon characters, this is a great addition to storytime collections as well as good bibliotherapy for the overly competitive. The text is composed entirely of dialogue and sound effects, and no character has a specified gender. These reptiles with a rockin' relationship will win fans."
"Characterized by gentle colors and uncluttered pages, gouache paintings by Wohnoutka (Moo!) capture an innocent and uncomplicated friendship between two likable best buds."
"Wohnoutka's illustrations work effortlessly with the text for a fun story with plenty of character. There is a good use of white space, brilliant facial expressions, humorous antics and adorable critters. VERDICT: A humorous story about friendship and what being the best at something really means."
"This funny story reminds us that everybody is good at something, though hardly anyone is good at everything."