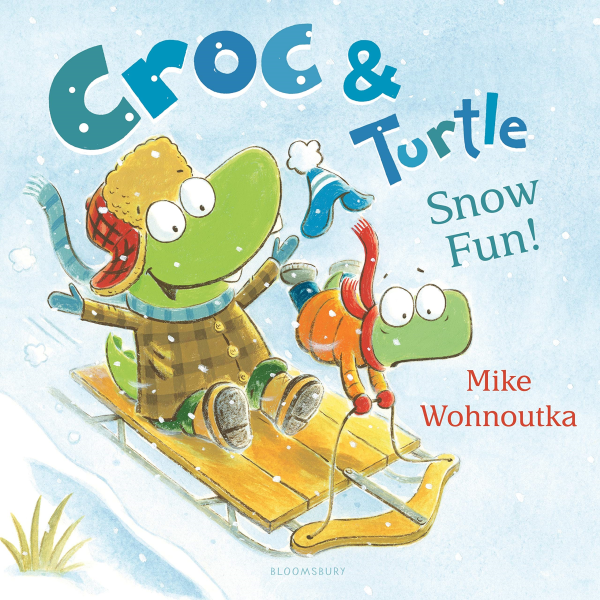 Written and illustrated by Mike Wohnoutka
Bloomsbury, 2019
Picture Book, 32 pages
Ages 2–8
Hardcover ISBN: 978-1-681-19637-4
It's a wintry day, so Croc and Turtle are ready for snow fun! But Croc likes outside activities and Turtle likes inside activities. What happens when best friends have very different ideas of fun? In this new humorous and heartwarming adventure, Croc and Turtle navigate the ups and downs of friendship.
"Wohnoutka's second chronicle of this reptile relationship is as charming and sunny (despite the wintry setting) as the first. Listeners and young readers will identify with the conflict and hopefully learn from the creative solution. Should win this pair more friends and fans."
"Cheerful endpapers, displaying Turtle's childlike drawings of wintry fun, frame the story in a charming way.  An engaging sequel to Croc & Turtle: The Bestest Friends Ever!, this picture book explores tension between friends and how to resolve it."
"Will appeal to young readers who like their friendship lessons lighthearted and fun."