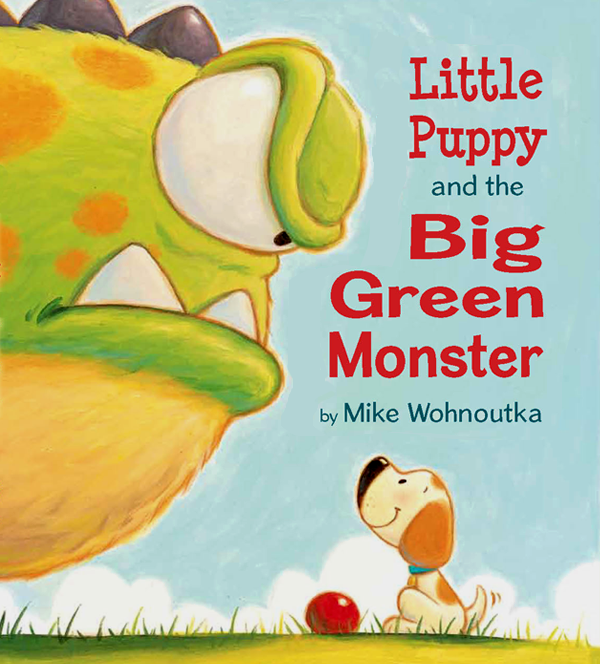 Little Puppy and the Big Green Monster
Written and illustrated by Mike Wohnoutka
Holiday House, 2014
Picture Book, 32 pages
Ages 2–8
Paperback ISBN: 978-082343448-0
Minnesota Book Award Finalist
A Scholastic Book Club Selection
"Who wants to play?" wonders Little Puppy.
The school children are too busy, the sleeping man is too lazy, the big dogs are too mean, and the cat is too boring. Maybe the Monster wants to play. The monster replies with a powerful ROAR!
But with unfaltering optimism, inexhaustible goodwill, and a bit of naivete, the tiny puppy tries to transform the curmudgeonly monster into the perfect playmate. With spare text and irresistible illustrations, Mike Wohnoutka tells the high-spirited story of an unlikely friendship that new readers, and their pals of all sizes, will love.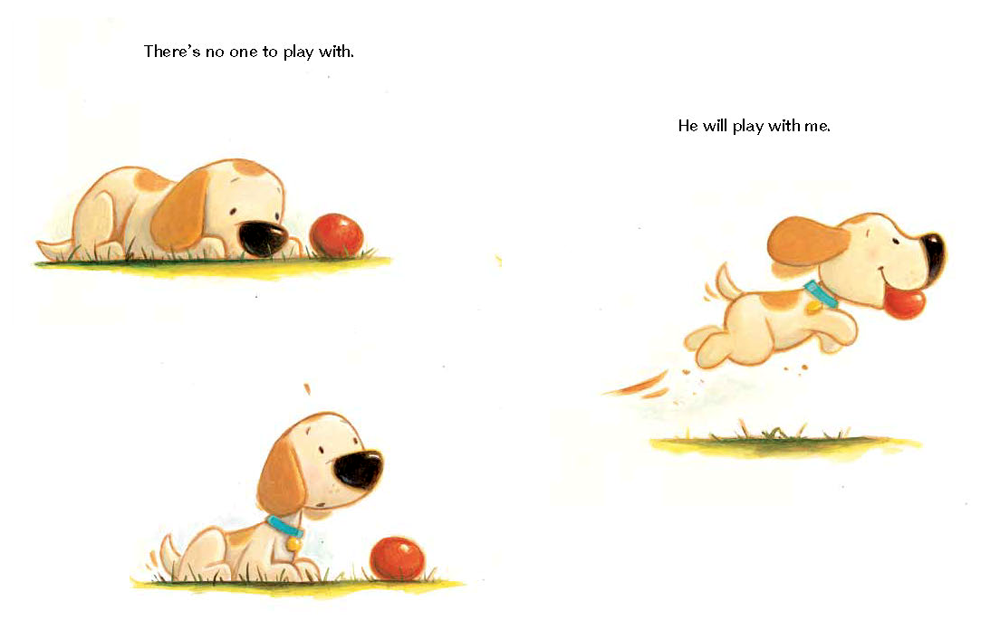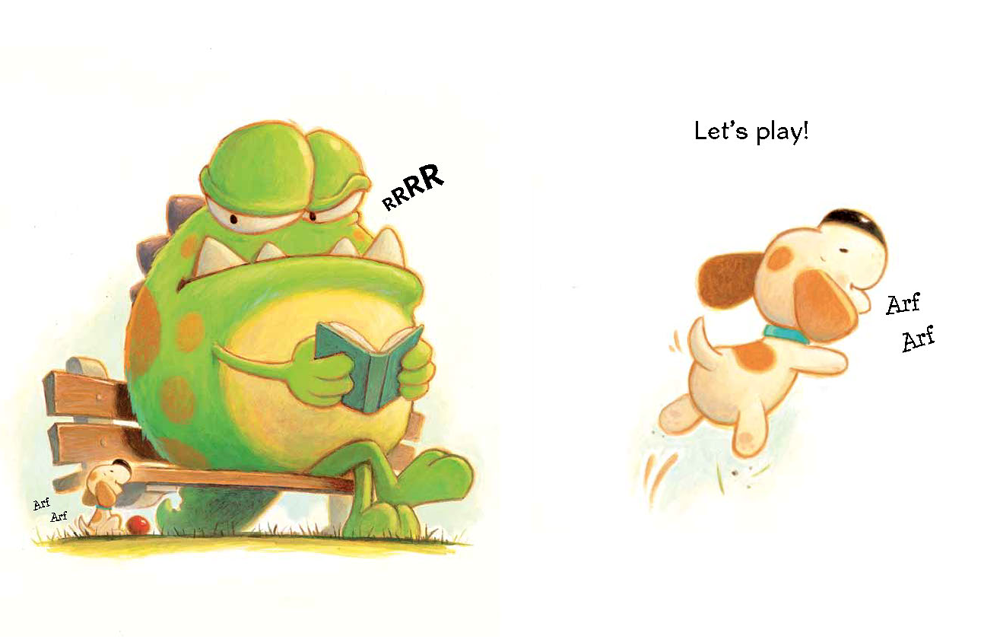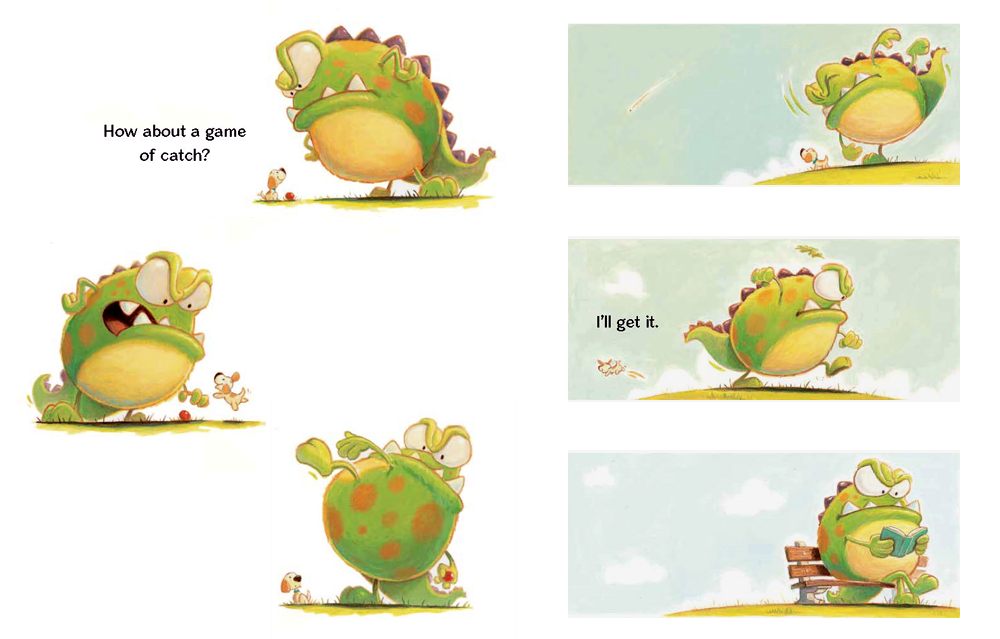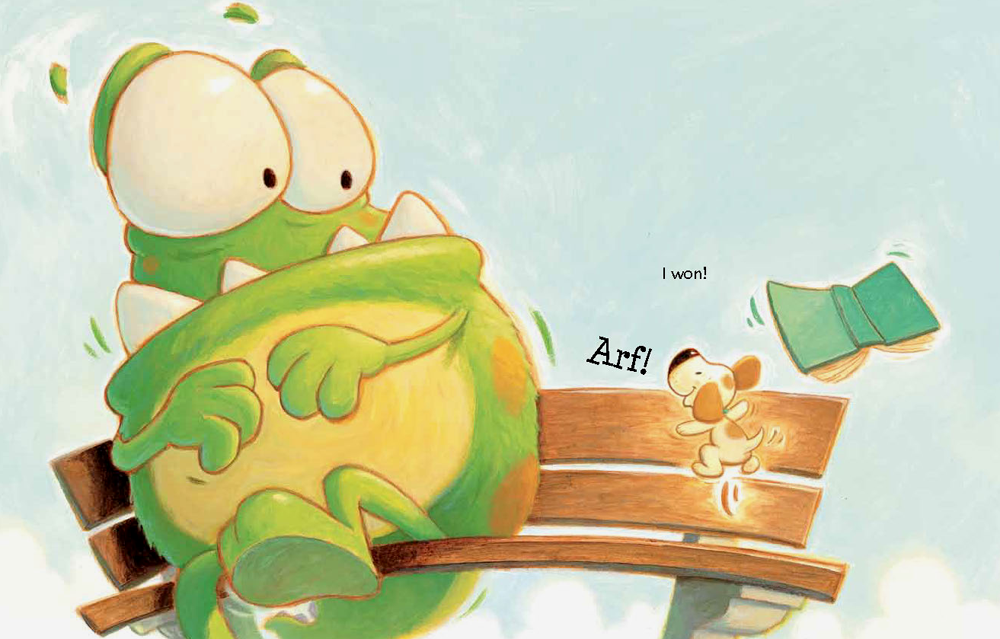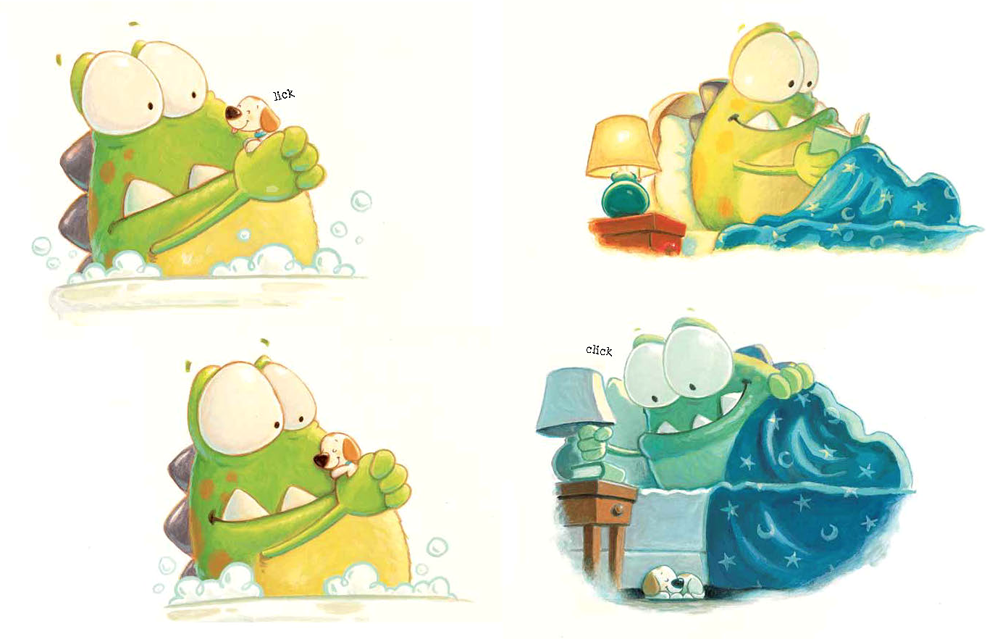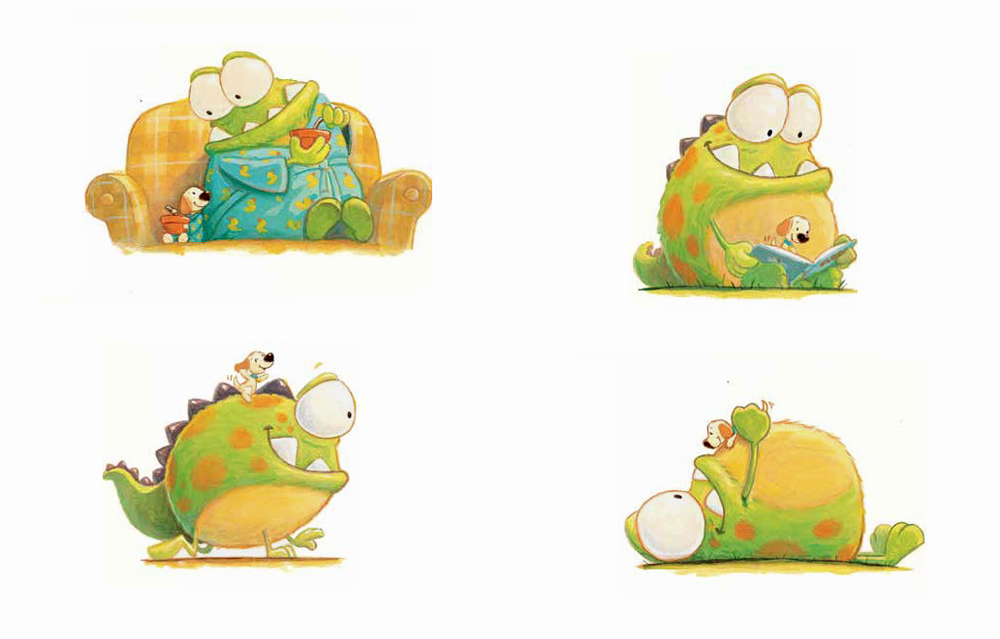 LittlePBGMonster2letsplay
LittlePBGMonster3throwing
LittlePBGMonster5lightsout
LittlePBGMonster6endpapers
"Delightful depictions of a naive puppy and a grumpy monster drive this story that strikes an emotional chord with very few words. The humor in this story, represented mainly through hilarious illustrations, is based on misinterpretation. The dog, clueless about the monster's true desire to read on a park bench, succeeds in getting the grumpster to play tag and hide and seek. Ultimately, he finds a place in the monster's bed and, of course, in his heart. This book will resonate with any child who has tried to convince an adult to abandon grownup concerns and just enter the world of childhood. This sweet story should claim a secure spot on most library shelves."
"Little Puppy's persistence wins him an unexpected friend. Throughout, softly sweet, cartoonish illustrations depict the intrepid puppy and the big green monster, both of whom are quite cute in very different ways, with an emphasis on scale; that monster sure is big. Vignettes convey the slapstick of the interactions, while full- and double-page spreads emphasize emotion. This sweet story of new, unusual friendship is sure to elicit plenty of giggles."
"Illustrations on open pages and short sentences present a jolly, unique friendship."
"Known illustrator Wohnoutka has done a great job with his first foray as author. Simple words and short sentences allow the new reader the opportunity to shine here."
"Do not miss the contrast between the monster on the front end pages and the happy playmates on the back."
"Spare text with playful, humorous acrylic illustrations that depict even a surly monster as lovable will win over preschoolers."