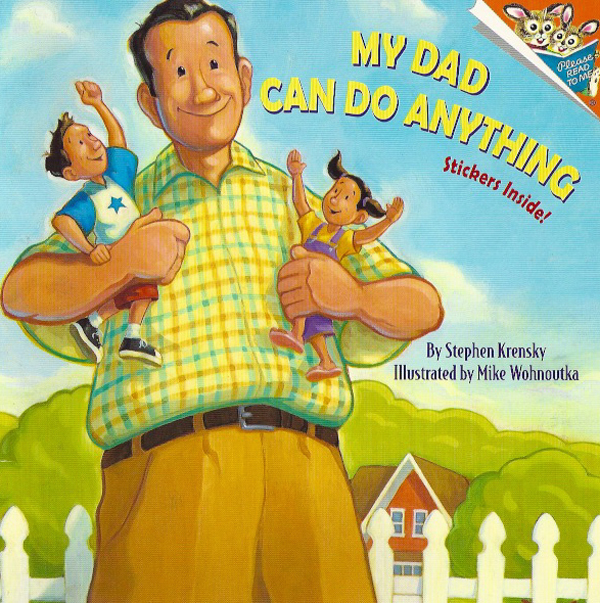 Written by Stephen Krensky
Illustrated by Mike Wohnoutka
Random House, 2004
Picture Book, 24 pages
Ages 2–6
Kindle ebook ASIN: B004QZ9QRS

What can your dad do? Can he climb the highest mountain? Or swim to the bottom of the sea? In this heartwarming story about how dads are strong, brave, and all around great, dads can do anything.
"There is humor in the art and the artist's interpretation of the story. Pleasant enough for anytime, but especially Father's Day."