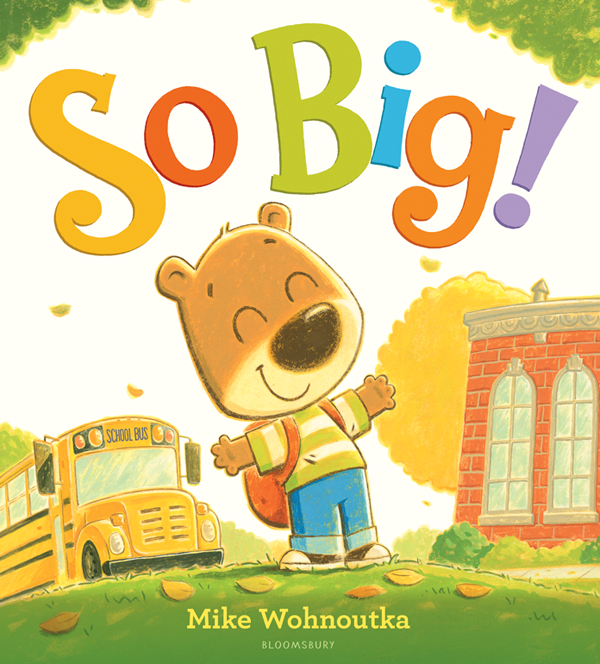 Written and illustrated by Mike Wohnoutka
Bloomsbury, 2019
Picture Book, 32 pages
Ages 2–6
Hardcover ISBN: 978-1-54760-079-3
*Downloadable Activity Sheet
A Kirkus Reviews Best Picture Book
Junior Library Guild Selection
Amazon Best Book
Bear is so big, and he's ready to start school!
But even if you're SO BIG, you might feel a little nervous at times. Can Bear brave his first day and find a way to make it feel just right?
A clever and charming story, So Big! will help young readers through all the important first steps in life.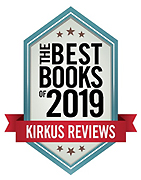 "Wohnoutka's animal cast is beautifully expressive, and his use of relative size within compositions is masterful, easily getting across to readers how the world feels to Bear and Squirrel. Even the most school-ready kid can have doubts, but with a friend, nothing will seem too big to handle."
"Mike Wohnoutka condenses the exhilaration and terrors of school entry into a few brief phrases in So Big!, a picture book for young children filled with warm-hued illustrations that exude reassurance."
"This simple yet thought-provoking picture book … would be a perfect read for a new kindergartner."
"A clever and charming story."
"Has a foundation of kindness…with a simplicity that makes it accessible to the youngest students."
—Alice B. McGinty, The News-Gazette