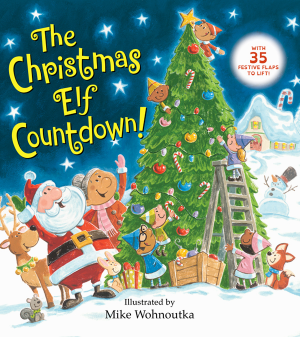 The Christmas Elf Countdown!
Illustrated by Mike Wohnoutka
Random House, 2017
Board Book, 14 pages
Ages 1–5
ISBN: 978-1-101-94017-4
Santa's elves are counting down to Christmas. With decorations to hang, treats to bake, toys to build, and snow to play in, the elves are filled with holiday cheer and can't wait to soar the night sky with Santa and his reindeer. Featuring 35 flaps to lift.